We think you'll like our fresh approach!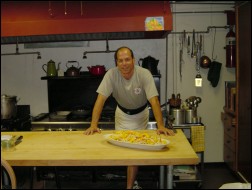 Our kitchen Staff specializes in creating fabulous meals that will enhance the success of your meetings. We delight our diners with exquisite dishes that range from classics to international favorites.
Healthy gourmet dining is an integral part of the Venture Valley philosophy. It is important to us that our meals are delicious and satisfying as well as health conscious.
We cater to your group request for lavish, bountiful meals or for lighter cuisine. We want you to savor our innovative style and creative, sometimes adventurous, recipes and menus.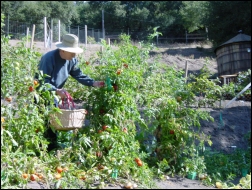 We offer an abundance of wholesome fresh local fruits and vegetables in a winning blend of international and California cuisine.
Our Venture Valley sunshine and organic rich soil make it possible for our chefs to offer delicious, flavorful fresh home-grown vegetables, herbs and fruits. You will enjoy heirloom tomatoes from our tomato patch and organic berries fresh from our vines.
Our menu is designed to forego the excessive use of fats as much as possible, retaining the flavor and quality that our guests appreciate.
As per your request, our menus will be customized to meet your group's needs.